12 February 2023 – MUSAB – CUPOLA SCHIAPARELLI OPENING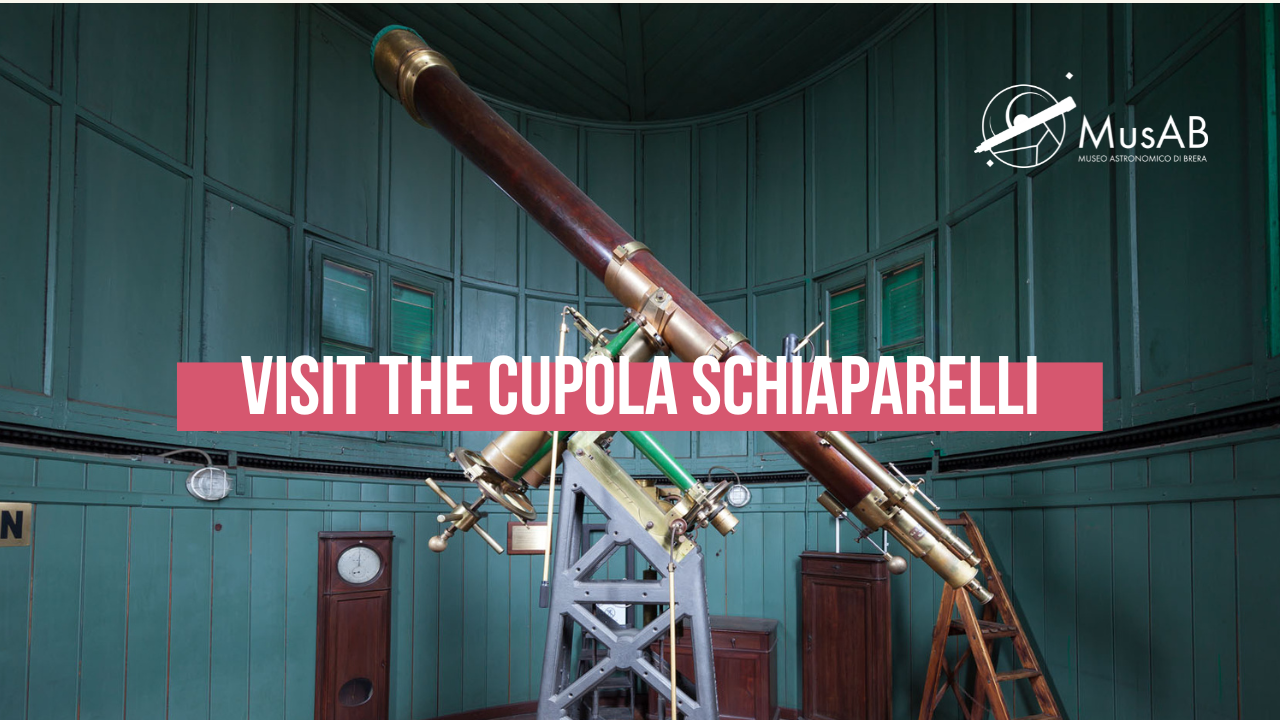 Thanks to the support of the TCI, the MusAB will be open on Sunday February 12th from 10AM to 6PM.
MusAB will open the doors of its incredible jewel: it will be possible to visit the Cupola Schiaparelli, the undisputed protagonist of the first studies of the planet Mars.
On August 23rd, Giovanni Schiaparelli, director of the Brera Astronomical Observatory, transformed the way the red planet would be observed. With the Merz telescope in the dome he can observed the surface of the planet and put the basis for a new science: planetology.
The Dome can be visited in small groups (7 people) only with reservation.
Included in the ticket are a visit to the collection of the Museo and the climb to the dome. The time on the ticket indicates the start.
The turn duration of the visit is approximately 75 minutes.
In the same day is possible to visit only the Instrument Gallery.
The duration of the visit is approximately 60 minutes.
Ticket and reservations that can be bought here:
https://emma-shop.netlify.app/museoastronomicodibrera/shop/events
We regret to inform you that the Museum and the dome are on the second and seventh floors of the building with no elevator.
We suggest that you acquire the tickets before arriving at the museum.
We cannot accept last minute cash.
The museum is inside the Palazzo di Brera; to find us follow the instructions on the map:
http://museoastronomico.brera.inaf.it/en/dove-siamo/